From Fortnite (NFL Rumble) I found out that the Rams will be wearing blue and the Patriots white.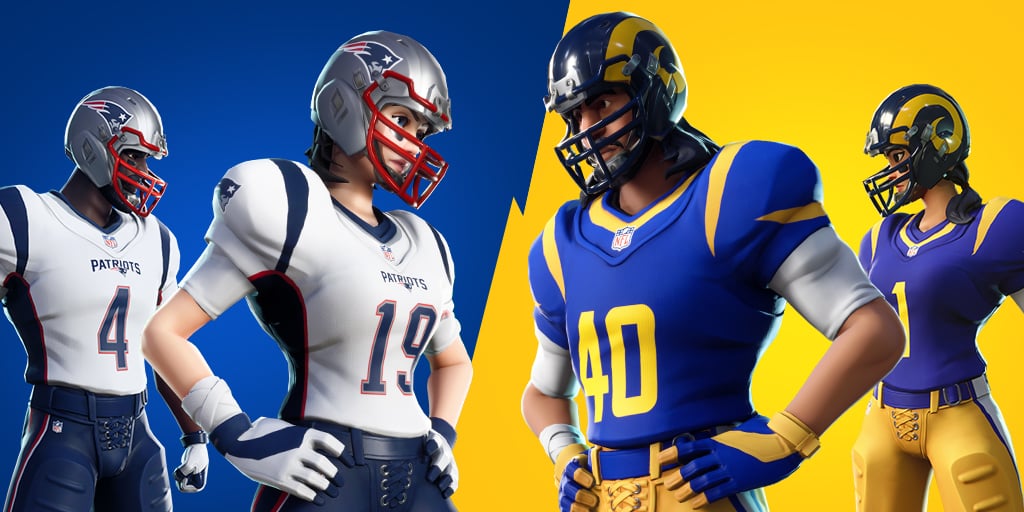 Haven't paid the slightest attention to it this year so have no idea who'll likely prevail but I will say that I hope it isn't Brady & Belichick.  
What say the THF?
[Doubt I'll make HT before I pass out so wake me up in the morning when it's all over. ]
I don't play Fortnite btw.